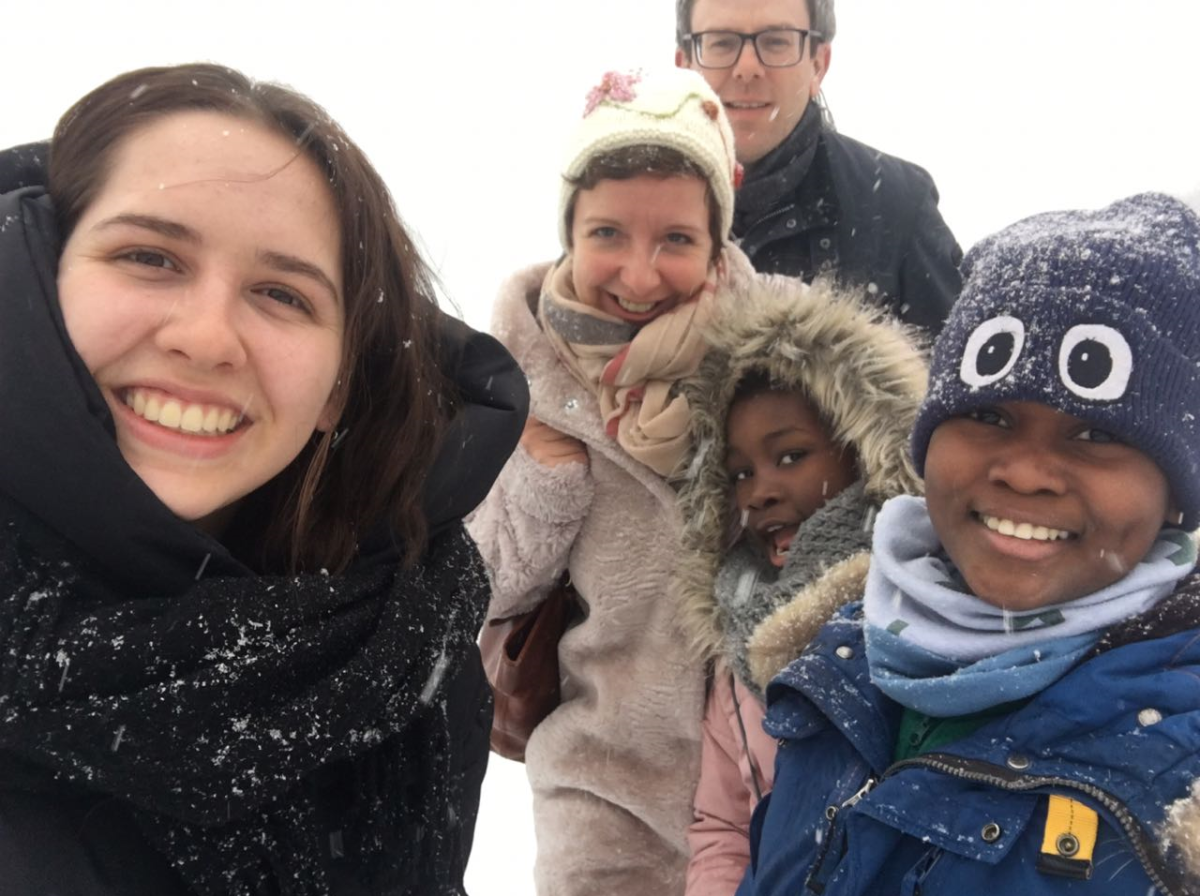 My experience as a Demi-Pair
Hi,
I am Pauline and I am from the French-speaking part of Switzerland. In high school, I had a lot of fun and interest in learning languages, especially German. So after graduating from high school, I wanted to live in Germany to improve my language skills. But I didn't know where and how yet.
After some research, I found a small agency (Julia Steiner agency) that offered the Demi-Pair program. I had never heard of it before, but I was immediately convinced: the demi-pair received room and board like an au pair, but is not paid because he or she works fewer hours (about 15-20 h per week) for the host family and thus has more time to attend a language school. The school suggested a family that I liked immediately: the Zimmermann family!  After a video call and a brief get-to-know-you, the adventure began!
I arrived in Lindau with my family in September 2017. Lindau is a small beautiful town with an island, located on Lake Constance. After a shared meal at a restaurant, my family went to their hotel and I went with my host family to my new home. The family integrated me straight away. I really felt at home. The two children (then) 5 and 6 years old quickly became like little siblings. and I was happy!
In no time we found a rhythm that suited everyone: we all had breakfast together. Florian, the father, would then drop me off at the language school in the morning and take the children to school. After class, I often went home, sometimes did a few chores like folding the laundry (but the family didn't really ask much of me) and picked the children up from school around 4pm. Then I took care of them until evening. Sometimes we took the bus to dance lessons after school or we went straight home to play. We were never bored. The parents usually never came home late so we could all have dinner together or I could go to training at an athletics club. Sometimes they would go out in the evening and I would stay with the children. At the weekends, I often had time off. I could either stay with the family or take part in excursions offered by the school. We visited various cities in the region, such as Stuttgart or Constance, and went to the Oktoberfest in Munich, for example.
The Dialoge – Bodensee language school is great! The courses are adapted to our level. They are interesting and fun. We did a fashion show, for example. It was very funny. The teachers are very nice. We meet people from all over the world and get to know new cultures. The school offers many activities in the afternoons, evenings (e.g. international dinner) and on weekends. I made many friends there with whom I am still in contact.
I finished school in March 2018 and was lucky enough to work in a restaurant after, which helped me to improve my German further. I worked there until the end of June, which was also the end of my stay. It was very difficult to leave my host family. Although there were tensions sometimes, we always got along very well. I have only good memories of this experience and can recommend it to everyone. I often miss the children as they grew very close to my heart. Fortunately, we have stayed in touch and I visit them regularly.
After all the culture and language of the country appealed to me so much that I decided to do a Bachelor's degree in German Studies at university to become a German teacher.