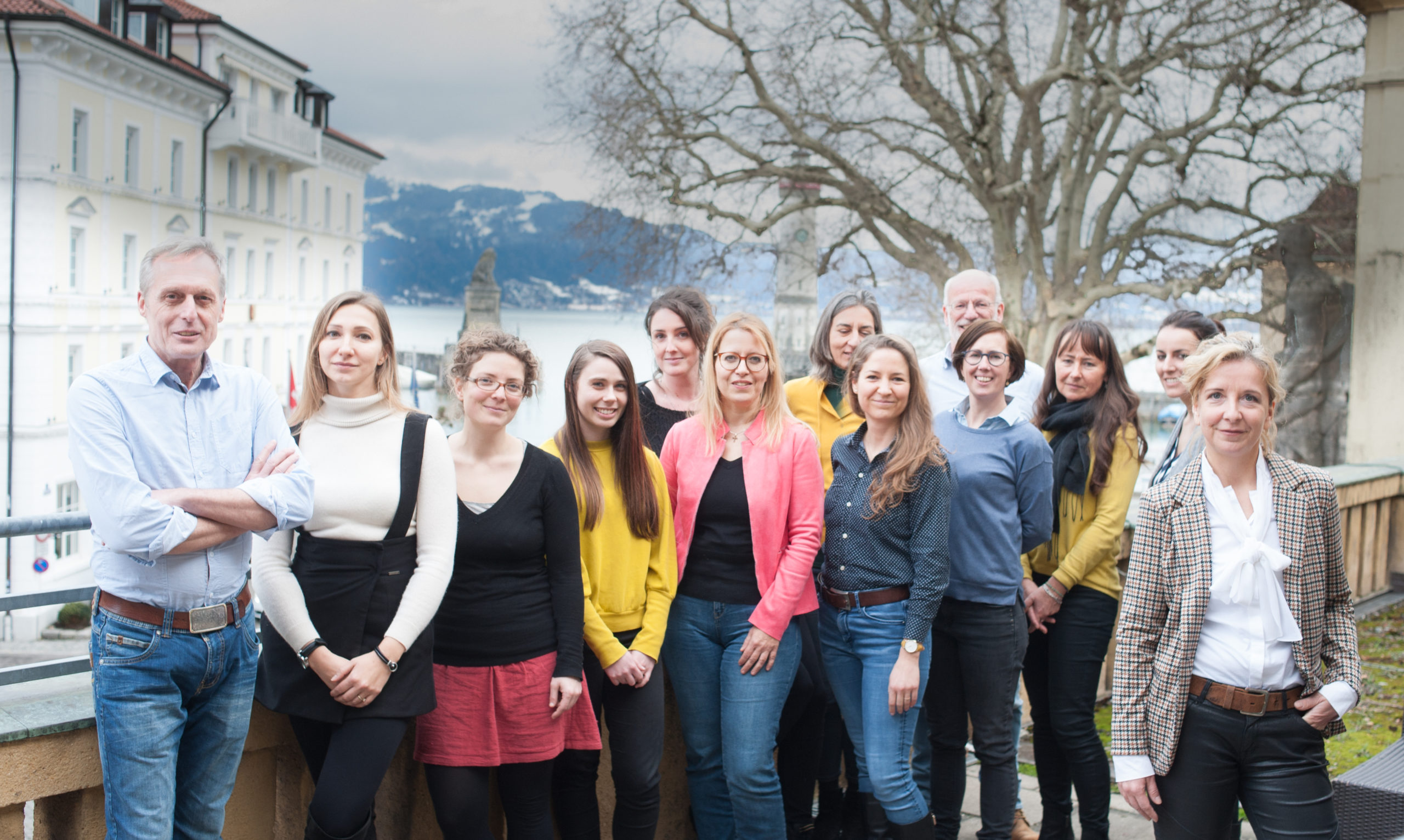 Since 1991, Dialoge communicates language, lives education and supports diversity. For the last three decades our international team continuously develops our school with a high personal input and new ideas. The result of this effort are language courses of a very high quality standard with an individual support for each student.
We love language and we love students who wants to learn the language. The daily work together, the teaching and to establish the requirements fulfills our pedagogic as well as our administrative team with joy and pride. Not least because of this we have two colleagues who have been with the company since the beginning.
Our institute started within premises in the historic city of Lindau. After a few years we moved into the beautiful railway station building on the island of Lindau which has a direct view of the Lake Constance, the picturesque harbor and the Alps nearby. The atmosphere is very important for a successful and nice language course and stay. For this reason, we make sure that our students feel comfortable on our premises. Highly professional instruction in a homely atmosphere – that's our target and we reach it through our longtime experience and our will to continually improve.
Since 1991 we're specialized on:
Modern and innovative language training
Work & learn – from language workshop into working environment
Successful management of future oriented, regional and European education projects
Mediate language, live education and support diversity:
Passion for languages and the mediation of language
Engagement for intercultural exchange combined with appropriate spare time activities
Continuous and further development of our targets and quality standards
Genuine hospitality
A professional qualified and appreciate co-operation with our students and the whole team